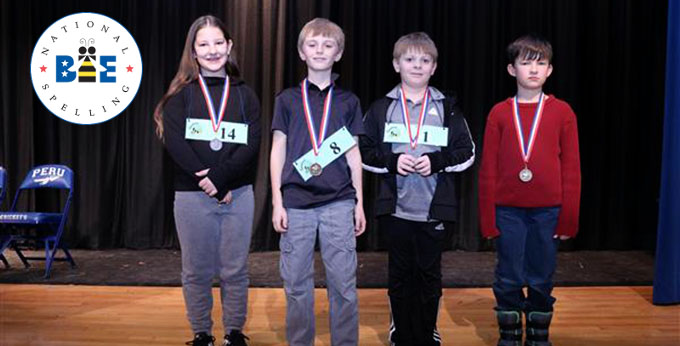 The 13th Annual Peru Elementary Spelling Bee took place at the High School Auditorium on Monday, January 7th at 9:30 am.
We were very happy to have students and parents there to cheer on our winners and recognize our alternates for all their hard work and dedication to studying and practicing for the big event!
Our grade level winners were Kyler Carlo for 4th grade, and Isaac Hathaway for 5th grade, followed by Silas Roy for the 4th grade alternate and Miah Simpson for 5th grade.  Isaac Hathaway earned the title of Overall Champion for our school bee.
These students will be preparing for the Regional Spelling Bee on March 4th @ 5:00 pm, at AuSable Valley Central School.  Come cheer them on!