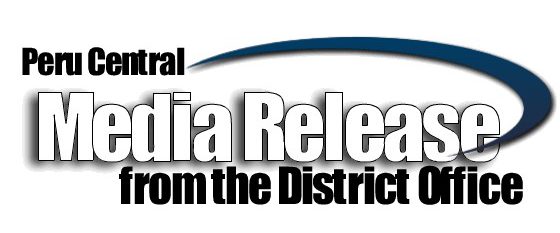 MEDIA RELEASE – Special Board Meeting 9-30-20
The Peru School Board of Education will hold a special meeting on Wednesday,
September 30, 2020 at 4:30 PM in the High School Gymnasium. It is anticipated that the
Board will conduct brief discussions on the topics of strategic planning, policy,
evaluations, and reopening. At this time, no other District business is anticipated for this
meeting.
The full Board agenda will be available on the District's website (perucsd.org).
The meeting is open to the public and all current safety procedures and protocols will be followed.
At the conclusion of this meeting, the Board is anticipated to conduct a Board Retreat for
the purpose of developing/improving team building, communication skills and/or
interpersonal relations, and to gain education and training related to school board service.
The Retreat is not open to the public.