Principal's Message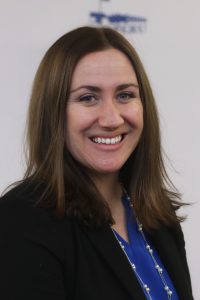 Dear Peru Intermediate Families,
It is with excitement that I welcome you to the 2022-2023 school year! Soon, our historic halls will be bustling with the students we have missed over these summer months. At Peru Intermediate, we remain focused on our core value that students are our first priority and this focus guides all of our decision making. 
While there are many practices implemented daily, there are three pillars that I will highlight today. First and foremost, we build relationships critical to the well being of every student. In these formative years, connections remind students that they are loved, accepted, supported, understood, valued, and safe. The social and emotional health of our students, families, and staff is paramount to the work that we do here. We are a community, and together we will ensure that our students thrive. 
Second, we are dedicated to academic excellence and growth. Setting high, achievable academic expectations prepares our students for success now and throughout their lives. Our instructional practice is evidence based, informed by data, targeted to the specific needs of students, guided by best practices, and aligned with current state standards.
Lastly, we are committed to positive and constructive communication between students, staff, and families. Maintaining mutual respect in communications ensures all feel heard, understood, and prepared to consider varying perspectives while working together toward positive student outcomes. It is my continued honor to serve Peru Intermediate as Principal, and I look forward to all that we will achieve together! 
Educationally Yours,
Mary Sexton– Intermediate Principal
Contact Information
Email: msexton@perucsd.org
Phone: 518-643-6200
---
General Contact Information
Office Email Address: intermediateoffice@perucsd.org
School Hours: 9:05-3:20
School Phone: 518-643-6200