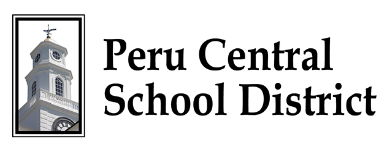 We are accepting registrations for the 20-21 school year for Kindergarten and any children that may be transferring to the Peru School District.
You can also call (518) 643-6021 and leave a message with your name and address and one can be mailed to you.
Please be sure to attach/include copies of all supporting documentation requested on the cover page of the registration packet.
We are currently accepting registrations by the following means:
Fax: (518) 643- 6045
Mail: Peru Central School District
        Office of Curriculum & Instruction
        PO Box 68
        Peru NY 12972
        Attn: Jessica Favaro