Principal's Message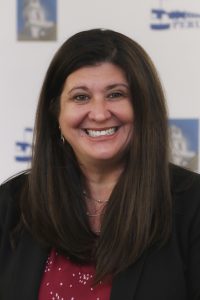 Dear Primary Families:
Welcome to the 2023-24 school year! We look forward to the start of the new school year and our continued collaboration to provide your child(ren) with an effective and engaging educational experience. We understand the daily complexities and challenges our community faces and we will make it a priority to work together as a caring and compassionate team, putting our student's best interests first. Our goal is to create a solid foundation for our students to ensure they have the opportunity to become self-directed learners, collaborative teammates, critical thinkers, and responsible citizens.
I am truly honored to serve as the Primary Principal at Peru Central School District. It is a privilege to be part of a community where parents, teachers and students care for each other and strive to build positive relationships that support academic and social growth. Together, we will create an environment that provides the best opportunity for our children.
Contact Information
Email: sshult@perucsd.org
Phone: 518-643-6100
---
General Contact Information
Office Email Address: primaryoffice@perucsd.org
School Hours: 9:05-3:05
School Phone: 518-643-6100