Welcome to the CHISEL Project!
The CHISEL Project at Peru Central School District will develop students who have learned to engage in the continuous process of examining who they are, exploring work opportunities, and the various ways to reach the goals that they have set for themselves. They will document their career and self-exploration in a cumulative personal portfolio.
The CHISEL Project Goals:
Use authentic learning and work experiences to expose students to a wide variety of workplace and learning roles.
Teach students to use their life experiences including: classroom instruction, field trips, mentorships, job shadows, peer mentoring, work experiences, business liaison visits, volunteer work, and participation in extracurricular clubs and sports as opportunities to learn about themselves through reflective practices.
Ms.Cantwell-Jones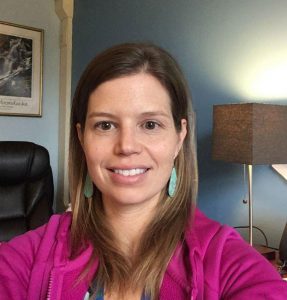 Ms. Cantwell-Jones has been a school counselor for over nine years. She graduated from Union College with a bachelor's degree in modern languages, and from SUNY Plattsburgh with master's degree in education, and C.A.S. in school counseling. Previously, she worked as a high school counselor in Vermont. As a school counselor, Ms. Cantwell-Jones enjoys getting to know students as individuals in order to support their personal, social, academic, and career goals.
As the CHISEL Project school counselor, Ms. Cantwell-Jones will be supporting K-12 students in discovering information about their personal skills, strengths, preferences, and goals, which will ultimately help to guide their career planning. Students will see Ms. Cantwell-Jones in the classroom, through CHISEL events such as Lunchtime Grill, 10th period CHISEL activities, during CHISEL events or speakers, during workplace field trips, to set up shadowing experiences, or individually. By working together with counselors, teachers, and administrators, CHISEL will support exploration of each student's personal traits and help them to discover how they intersect with job opportunities. This information, unique for each student, will then be recorded in a cumulative portfolio. This portfolio is a reflection of student growth and a scaffolding for career and life planning. To view upcoming CHISEL events, please see the CHISEL Calendar, which Ms. Cantwell-Jones updates frequently.
Ms. Cantwell-Jones grew up in Saranac Lake, N.Y. and enjoys spending time with her family, traveling, speaking Spanish, skiing, skating, and participating in all winter sports that go along with growing up in the coldest spot in the nation.
CHISEL Project Philosophy
The PreK-12 school experience is finalized in a ceremony referred to as "commencement" which means to begin. Historically, most of what students do in school is focused on teaching and assessing skills. Little focus is traditionally given to who students are as individuals and how that relates to their career choices. Furthermore, commencement is often treated as a termination of instruction, rather than a terminal to the many paths one may take to reach their lifework. 21st century learners need to be prepared for the world of work, as well as to demonstrate specific skills. This will prepare students for jobs that do not yet exist in the rapidly changing employment landscape.
A successful beginning requires a planned destination and route, however, most students have had little or no opportunity to engage in career planning prior to beginning their pursuit of a career after high school. Starting in Kindergarten, our focus is to help students begin the process of defining themselves through extensive opportunities of self-exploration. Additionally, and as part of their self-exploration, the CHISEL program exposes students to work experiences as well as various methods of attaining employment in those fields through academic research, classroom activities, mentorships, job shadows, and group tours of workplaces.
Helping students through the process of defining who they are requires that we expose them to a variety of experiences and ask them to reflect on them. As students reflect on an activity and think about why they did or did not enjoy particular aspects of it, they engage in the process of uncovering or defining who they are. Often students have very few, if any, opportunities to engage in guided introspection of who they are. Their self-identity is therefore projected on them by peers, parents, and popular culture. These influences tell students who they should be if they want to be "cool" or "successful". As a result, students often unconsciously try to shape themselves to fit one (or more) of these molds. Rarely are students taught the process of, and then given the opportunity to, think about their preferences, current strengths, and to develop goals for improvement.
Similarly, post-secondary decisions are often based on peer, family and social messages. These influences may stem from perceived income or cultural value, but rarely do students make decisions about what to do after high school based on careful research and planning.
The CHISEL project aims to shift the perception of commencement from an end to a beginning. Furthermore, the CHISEL project will develop students who have learned to engage in the continuous process of examining who they are, exploring work opportunities, and the various ways to reach the goals that they have set for themselves.
10 Things to Know About CHISEL

CHISEL Presentation

CHISEL Introduction for Parents and Community

CHISEL Introduction for Businesses

---
How can you get involved?
Please click here to learn more about getting involved in the CHISEL Program.
---
Lunchtime Grill
Join us with your lunch for an informal conversation with a professional about their place of work and job expectations. Lunchtime Grill dates will be posted on the window of the College and Career Center, given on announcements, and on the Lunchtime Grill Schedule.
Please click here to learn more about Lunchtime Grill.
---
Naviance
Naviance Curriculum-CHISEL Project

Video for: Family Connections Student tutorial

Video for: Family Connections Parent tuturial