Access to School Tax Records
To access school tax records, please choose the appropriate link below:
For property in the Town of Blackbrook, AuSable, Peru, Saranac and Schuyler Falls, please use:
For property in the Town of Plattsburgh, please use:
Contact Information for Assessors in Clinton County
To view contact information for Clinton County Assessors please click here, Clinton County Assessors.

---
STAR Property Tax Relief
There have been some changes in how certain homeowners will apply for STAR, and in how they receive their STAR benefit. The STAR Program continues to provide much-needed property tax relief to New York State's homeowners.
Please click the following link for further information: Register for the STAR credit

.
---
New York State's Property Tax Cap
This YouTube video will attempt to simplify the process of figuring out a school district's tax levy limit, while showing you that New York state's supposed "2% Tax Cap" is not what it appears to be. New York State's Property Tax Cap

---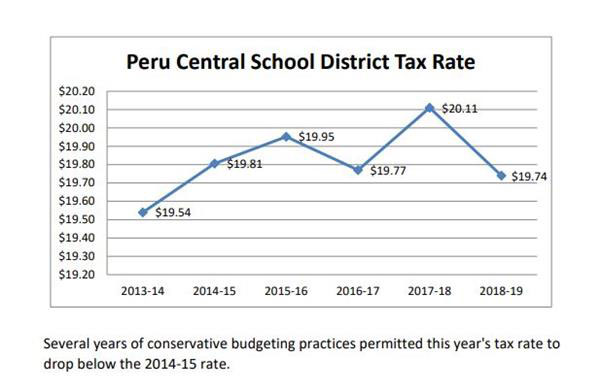 Several years of conservative budgeting practices permitted this year's tax rate to drop below the 2014-15 rate.
---
FAQ About Tax Collection
Tax Collection – Frequently Asked Questions

---
Financial Statements