Jocelyn Hart, High School Nurse
My name is Josi Hart. I am transitioning into school nursing from being a nurse at CVPH for the last 10 years. I started off my nursing career on one of the medical surgical units. Then furthered my experience in the operating room and with home health. I have a bachelors in nursing from Chamberlain College of Nursing. I am looking forward to working with all the students, teachers and parents and learning my new role as a school nurse. She can be contacted at(518)643-6442.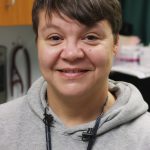 Regan Finlaw, 12:1:3:1 Nurse
Regan Finlaw has been a substitute nurse in our district for 4 years prior to becoming full time in the 12:1:3:1 room. Prior to becoming the 12:1:3:1. school nurse, she was at Mountain View pediatrics for 10years. Regan received her LPN degree from CV-Tec in 2002 and her RN degree from excelsior college in 2017. Regan was born in Baytown, TX but returned to her family's hometown, of Peru, when she was 4. Regan is a 1998 graduate of Peru. Her 2 children attend Peru Middle and High School. She is Happily Married to Jason for 17 years. She enjoys traveling, baking, and spending all of her free time with her husband and children. Regan Is looking forward to a long happy career in the Peru District. Mrs. Finlaw can be contacted at (518)643-6106.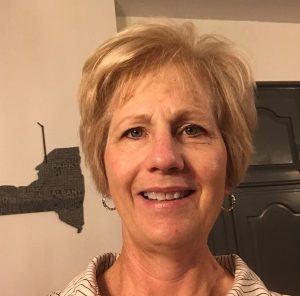 Linda DeLong, Intermediate School Nurse
Hi, I am Linda DeLong. I have been a school nurse for 13 years. I earned my Bachelor of Science degree
in Nursing from the University of Maryland and have a wealth of experience working in many areas
within the field of Nursing. I reside with my family in Plattsburgh and enjoy spending time gardening
and hiking. I look forward to taking care of the children at school and keeping them safe. (518)-643-6206.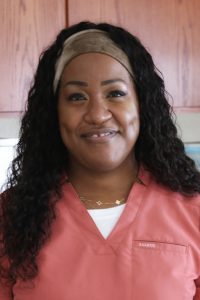 Zetra Bruso RN,  District Float Nurse
I am a graduate of Peru High school. I've been a registered nurse for  nearly 20 years, with a broad range of extensive  nursing experience.  Including Oncology Medical surgical inpatient, pediatrics, Palliative care and long term care management. For the past 6 years I've been working in multiple local school districts before making Peru my home. I enjoy working with children  promoting healthy habits that contribute to their growth and development through the grade school years. I welcome communication from parents to ensure each student's medical needs are met.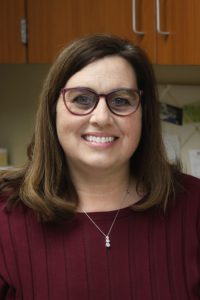 Kathy Bedard, Primary School Nurse
My name is Kathy Bedard and I have worked at Peru Elementary school for 14 years. I love working with children and enjoy seeing them smile. I have worked with community members to coordinate the Primary health fair yearly. I worked at CVPH and Clinton County Health Department for the past  28 years. I graduated from Plattsburgh State with a baccalaureate degree in Nursing. Stay well and healthy. (518)-643-6106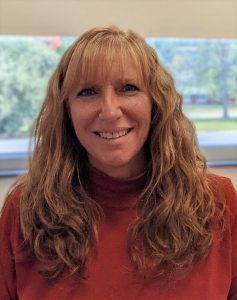 Kathy Ames, Middle School Nurse
Kathy Ames spent 20 years working in the Engineering field before becoming a Registered Nurse.  She graduated cum laude with her Associate's Degree in Nursing from Clinton Community College.  Kathy started her nursing career as a medical/surgical nurse at CVPH.  She later worked as a substitute nurse in several area school districts including Peru, then became our full-time Seton/District nurse.  In that position, she gained experience in each of the health offices throughout our district for 4 ½ years, then moved into the Middle School health office full-time at the start of the 2019-2020 school year to focus on our students in grades 6-8.  Kathy feels that healthy kids make better learners, and it is the role of the school nurses to help kids reach their potential through health promotion. She can be contacted at (518) 643-6306.