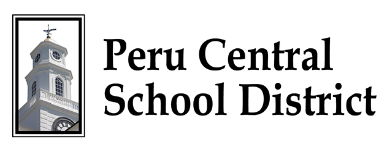 Please open the document to review Gov. Andrew Cuomo's update on School Budget Voting.
Please note that two (2) absentee ballots were mailed to residents of specific routes serviced by the Peru, Schuyler Falls, Morrisonville and Plattsburgh post offices.  If you have more than two (2) qualified voters in your household, please contact the District Office via email (sprovost@perucsd.org) or phone (643-6002) to request additional ballot(s).  Ballots may be mailed back via the postage-paid envelope.  All voting is by absentee ballot only and all voters must sign the back of the ballot envelope.  All absentee ballots must be received by the District Clerk no later than 5:00 PM on June 16, 2020. To help reassure voters about the confidentiality of absentee ballots, Peru CSD would like to share the following information about how ballots will be processed for the vote & election. Once a ballot is sealed by the voter and delivered back to the District, the following process is followed:
Ballots returned will remain sealed in the provided postage-paid envelope as they are received.

Ballots will be kept in a secure locked location until 5:00 PM on June 16th.

After 5:00 PM on June 16th, election/poll inspectors will open ballot envelopes.

Ballots and envelopes will be separated immediately, maintaining confidentiality

Ballots will remain folded and unread until all envelopes have been opened.

The entire envelope & ballot opening and counting will be live-streamed and available for the public to view.