Peru Hall of Fame Selection Committee
Cathy Phillips, Gary Edwards, Larry Ewald, Julie Rock, Chris Mazzella
Harry Duprey, Eileen Roach, Matt Berry, Mike Hogan
Benjamin Sabourin Athlete – 1995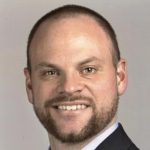 Ben Sabourin graduated from the Class of 95 from Peru Central School. Ben was the type of athlete that the coaches commented that he hardly said anything while he played. He was so dedicated to going out and working hard and doing whatever the coaches asked of him. Ben had the same reputation in the classroom. Ben Sabourin was hard driven in whatever his undertakings both academically and athletically. Ben wanted to be successful and while you watched him play you saw the desire to get his team to focus and get the task at hand done and that was to win.
The integrity that Ben had was to get things done with dignity and grace. He was always fair and had implicit sportsmanship and fair play. He was tough, smart and created personal bests for himself and the team.
While playing football Ben played Varsity his sophomore thru senior year. His teams participated in the 1992 & 1993 State semi-finals, and in 1994 Section X Massena. In 1993 he was selected to the 1993 Press Republican All Star Team as a punter and in 1994 as a tight end. In 1994 Ben was selected as Team Most Valuable Player.
During Basketball Season Ben played on the JV Team from 1992-93. Mr. Sabourin went on to play Varsity his Junior and Senior years. He was team Captain his senior year and during that year became the Press Republican Honorable Mention in 1995.
Another sport that Benjamin excelled in was Track and Field. Ben was a Varsity letter winner from 8th grade all the way thru his senior year. Ben had the opportunity to be coached under the infamous Scott Woodward who could get the best out of all the people he coached. Ben became a captain his senior year in 1995. During his career in track Ben became a one-time record holder in the 110 meter hurdles and Pentathlon. Personal bests in High Jump (6'5") 110 Hurdles (15.4) Pentathlon (3150). He also received 3rd place in High Jump against state-wide competition at the prestigious Eddy Meet (1995), Section 7 Champion in High Jump 1995 and State Meet Qualifier 1994 (High Jump) 1995 (Pentathlon).
Set School record in the 110 meter hurdles at the 1995 state meet, and was in medal contention until recording 3 fouls in the shot put. Went on to record personal bests in the long jump and 1500 meter run to finish the meet.
In conclusion Ben Sabourin became a member of the Track Team while attending the University of New Hampshire where he increased his personal best in High Jump with a jump of 6'6'' .
It comes as no surprise that Ben had such success in high school and college with his drive to do his best in whatever he encountered. Great Career Ben!
Donny Duprey Athlete – 1972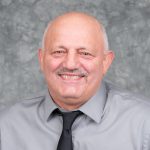 Donald Duprey graduated in 1972 from Peru Central School. Don is the 10th child of fourteen Duprey children. Donny began his career in the 7th grade playing Football, Wrestling and Baseball.
During his career in football Don played on both sides of the line offense and defense. On the defensive line he played linebacker and on offense he played fullback. He recorded 120 tackles in the 8 game schedule his senior year. During his football career he was selected to the CVAC All-Star Team as well as the Press Republican Newspaper Linebacker of the Year and WIRY Radio Station Linebacker of the Year. Mr. Duprey was also a Co-captain of the team. These awards were selected from a list of all the teams in the CVAC League which was quite an accomplishment.
Then Don went on to participate in the wrestling program under the coaching of the infamous Stan Riggs regime. Don was a team member that was part of the 118 dual winning streak which was recorded at the time as the longest winning streak in the Nation. This winning season was written up in "Sports Illustrated". Don Duprey was an integral part of this milestone. His junior year he went 16-0 at 169 lb. Weight class. His senior year he went 20-0 in the CVAC and also accomplished several other awards. He won the Peru Christmas Tournament, Salamanca Tournament, and Section 7 Championship.
As spring rolled around Don became a member of the Peru baseball program. "Donny" had been a part of the baseball program since the 7th grade which is also true of the football and wrestling programs. As a junior and senior Don made the varsity team. During his career as a catcher Don was a threat behind the plate . He was so strong opposing players and coaches were threatened with stealing bases because of his quickness in throwing individuals out who tried to steal against him not to mention his physical strength to steal home. During his senior year Don was selected CVAC All Star Catcher voted on by the Press Republican, CVAC All Star Catcher by WIRY Radio Station. As the captain his senior year also included winning the CVAC League Championship.
It came as no surprise that the school district athletic department was happy Mr. and Mrs. Duprey had such a large family. All of the Duprey family members have been an integral part of the success that the Peru Athletic Department has had. Now we are enjoying the grandchildren and great grandchildren of Mr. and Mrs. Clifford Duprey. Congratulations, Don!
Mary Millett Athlete – 1976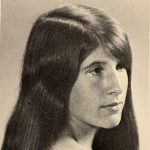 Mary "Meilink" Millett graduatedfrom Peru High School in 1976 and achieved her B.S. Degree in Physical Education from the University of Toledo, magna cum laude, graduating in March 1981.
Mary was a 4 year Varsity athlete for 4 sports which included Soccer, Volleyball, Basketball and Softball. She was captain for each of these sports her Junior and Senior year. Included in that lineup she participated in one year of track in her freshman year doing shot and discus.
During Mary's career in athletics at Peru she served as Intramural Leader and President of GAA which was a very prestigious program. During that time she achieved top point getter each year 9-12 for her class. This was a top accomplishment for a girl in the program. During Mary's tenure in Peru she was also a member of National Honor Society and top in her class rankings.
Following graduation from Peru Mary traveled to Toledo, Ohio to attend the University of Toledo University. Mary was selected by the college to supervise the Intramural Program for the entire University. Working that job she also worked for Chevrolet as a machinist and line operator and at Wendy's Restaurant. Mary chose to do this in order to make enough money to pay for her college tuition. Ms. Millett's reputation then and now is that she is extremely tenacious when it comes to working to accomplish anything she sets her mind to. It is no wonder she graduated magna cum laude in college and top in her class in high school.
After graduation from college Mary returned back to her home and immediately was hired as Assistant Varsity Soccer coach and Softball coach in 1981.
Robert Way Athlete – 1957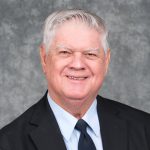 Robert "Bob" Way graduated from Peru Central School 1957. Bob was an outstanding three sport athlete earning letters in soccer, basketball, and baseball. The 1957 soccer team was undefeated with a record of 9-0. The basketball team went undefeated with a record of 18-0 and the baseball team also had a perfect record. Bob was a force to be reckoned with on the mound.
After graduation Bob continued his prolific career playing baseball and softball. Bob played Peru Town team baseball from 1954 through 1961 while also playing baseball for Miner Institute 1957 and 1958.
During his military service Bob played on the US Army team 1962 and 1963.
Upon returning home to the North Country, Bob played in the American Legion softball league from 1964 to 1976.
Bob spent his entire career working for the New York State Department of Transportation retiring after 33 years of service during which he served terms as union president.
Thomas Everett Athlete – 1972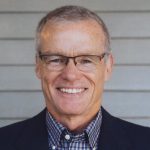 Thomas Everett was a young man who graduated from Peru Central School in 1972. Tom played among the likes of the Duprey family members. Tom was well liked in high school because he was a gentleman to his teachers as well as his friends. He was known for his hard work in the classroom and out in the athletic arena. Tom's work ethic made him a success in high school, college and also as a local business man. Tom Everett always treated those he encountered with dignity, professionalism and fairness.
Tom Everett started his athletic career in 1968-69 when he started playing Junior Varsity Football, Wrestling, and Baseball. In 1969-70 Tom was brought up to play Varsity Football.
During his 1970-71 football season his team became the CVL Co-Champions and Varsity Wrestling CVAC Champions and Section 7 Champions. During 1971-72 Tom was selected as co-captain of the football team as well as co-captain of his wrestling team. Tom won the sectionals in wrestling and went on to the state championships in Syracuse where he placed 3rd. This feat was extremely difficult to accomplish as Tom lost his first match and had to work his way back in the wrestle backs to placed 3rd in New York State.
Tom Everett had so much success in wrestling that he was recruited to wrestle for Union College where he was a co-captain of his squad in 1975-76 and he wrestled there from 1972-76.
Tom Everett was always very modest which is why it came as no surprise that it was difficult to get him to write down anything about his athletic career. From a student that graduated after Thomas Everett he was always looked up to by students as someone you wanted to emulate.
---
Past Hall of Fame Inductees
| | | |
| --- | --- | --- |
| Tony Papero | Cameron Riggs | Allison Spear |
| Stan Riggs | Travis Angevine | Harry Duprey |
| Michael Beauvais | Nicky Viti-Duprey | Lynn "Ezero" Dwinell |
| Suzanne Sterrett | Jennifer Goette | Mike Oertel |
| Charles "Chuck" Kinney | David Duprey | Mike Rock |
| William "Bill" Finney | Jack Daly | Roland McGee |
| Leon Angevine | Kim Kemp Duyst | Johanna"Evans" Strickland |
| Cathy Phillips | Sara Facteau | John Lamar |
| Kregg Bruno | Craig Duprey | Laura LaHart |
| Jeff "Beefy" Way | Eileen Roach | Matthew McCormick |
| Lawrence Morrow | Tony Montemorra | John Petro |
| Jimmy Duprey | Katrina Angevine Krasinski | |
| Paul "Scooter" Giroux | Sam Godfrey | |
| Barnard "Barney" Woodward | Peter Ewald | |
| Sharon Gruendling | Bob Bruno | |
| Larry Ewald | Pete Keenan Sr. | |
| Gary Edwards | Brent Banker | |
| Bob Finney | Theresa Bobal-Sindelar | |
| Mike Hogan | Shawn Edwards | |
| Jeph Doorey | Stephanie Wheet | |
| Julie Rock | Matt St. Clair | |
| Audrey Lynn Verso nee Smith | Kathleen Twining | |
| Elmer Duprey | Harlan Rock | |
| John Neyenhouse | Nicole "Nicky" Duprey | |
| Steve St. Clair | Peter Forrence | |
| Scott Woodward | Matt Berry | |
| Matt Bezio | Sherman Amos Sorrell | |
| John Rock | Arthur Raymond Duprey | |